2022
2021
2020
2019
2018
2017
2016
2015
2014
2013
2012
2011
2010
2009
2008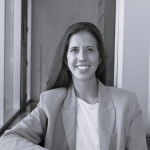 SPAIN
SIRA MOGAS
KOA Biotec
Biosensor system to reduce mortality from infectious pathogens and the use of antibiotics in fish farms
koabiotech.com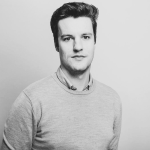 BELGIUM
JOERI TULKENS
IntelliProve
High-tech optical software tool for one-click vital signs measurement
www.intelliprove.com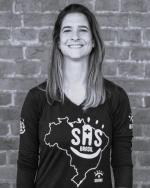 BRAZIL
ADRIANA MALLET
SAS Smart
A system to connect patients in remote populations to the health system for remote consultations and examinations
www.sassmart.com.br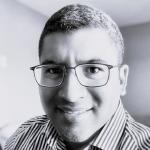 CHILE
ÁLVARO ROZO
Minverso
Metaverse to promote efficiency, productivity and safety in the mining industry.
minverso.cl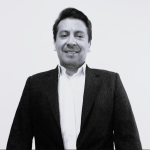 COLOMBIA
ELKIN DAVID
Plastic Stone
System that transforms industrial and plastic waste into cost-saving plastic stone and creates sustainable jobs.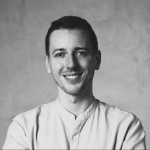 DACH
JAN ELSNER
Skinuvita
Digital system enabling home-guided phototherapy for patients with chronic skin diseases.
www.skinuvita.de
ITALY
MARCO FERRONI
MgShell
Intraocular device to reduce the number of intravitreal injections for the treatment of macular degeneration.
www.mgshell.com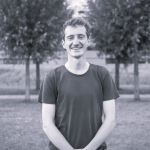 NETHERLANDS
JEFTA VRIEND-HARWIG
Glimp
Innovative AI-based biosensor system speeds up the treatment and recovery process for burn-out patients.
www.glimp.tech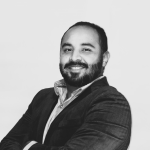 MEXICO
RODRIGO MOLINA
HikeOn
Bracelet to reduce symptoms of freezing of gait in patients with Parkinson's disease.
www.hikeonservices.com
PERU
BENJAMIN OSCCO
Greendeal
Technology to convert plastic waste into a new material useful in the wood and construction sector timber and construction
greendeal.pe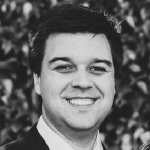 PORTUGAL
DIOGO CAETANO
Bactometer
Device to prevent hospital-acquired infections by early detection of multi-drug resistant early detection of multi-resistant bacteria.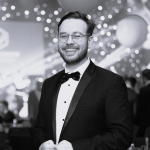 UNITED KINGDOM
RONAN HYNES
Voilo
Payment platform that enables charities and micro-enterprises to speed up and lower the cost of their digital payment transactions.
voilo.co.uk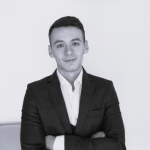 ROMANIA
PAUL POP
Manuscrito
App that offers an interactive AI solution to develop digital skills and teach children to read and write to develop digital skills and teach children to read and write.
www.manuscrito.ro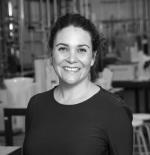 SPAIN
Raquel Parra
Captoplastic
Technology capable of eliminating microplastics in seawater, wastewater and freshwater.
captoplastic.com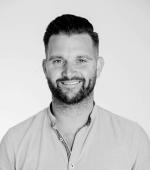 BELGIUM
THOMAS RYPENS
MYPITCH
APP for the promotion of sports in clubs and children's leagues, improving physical health and social interaction in local environments.
www.mypitch.app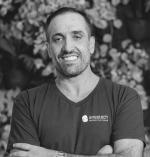 BRAZIL
DIOGENES SILVA
ANESTECH
Technology for anaesthesiologists that promotes best practice, risk management and adverse event management.
anestech.com.br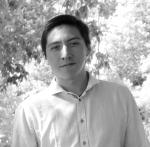 CHILE
JUAN HERNANDEZ
BLAH BLAH
AI-based communication system to provide voice and communication for deaf people.
www.blahblahchile.com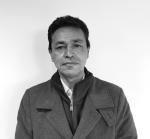 COLOMBIA
HECTOR MAURICIO PAEZ
GREEN FACE
Disposable, antiviral and environmentally friendly masks capable of neutralising harmful pathogens in polluted air.
greenface.com.co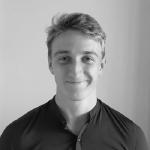 NETHERLANDS
WESSEL VAN DER WOUDE
VERIDIS
Thermal analysis device to determine the quality, composition, degradation and effects of additives in plastic streams.
veridis.tech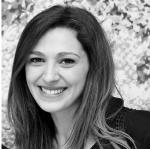 ITALY
ALESSANDRA ACCOGLI
SINERGY FLOW
Unique, efficient, sustainable and low-cost battery capable of storing electrical energy for several days.
www.sinergyflow.com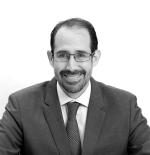 PERU
ALFREDO CALLE
EOLIC WALL
A new generation of wind power systems that seeks to extend wind energy at retail and industrial level for the benefit of the environment.
www.eolicwall.com
PORTUGAL
JOSÉ PINHEIRO
N9VE
Sustainable and scalable process to recover and separate rare earths from e-waste through living macroalgae.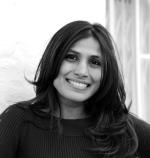 UK
DARSHITA GILLIES
MAANCH
Technology solution to measure, monitor and report on the impact of investments, organisations and philanthropy.
maanch.com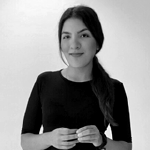 Colombia
Laura Velásquez
Arkangel AI
Algorithm for early detection of malaria or COVID-19 that generates fast, scalable, cost-effective and highly accurate results.
arkangel.ai/es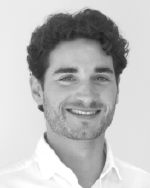 Spain
Juan Abascal
Abanza Tecnomed
Innovative tibial fixation system designed for the reconstruction of the anterior cruciate ligament of the knee.
abanzamed.com
Winner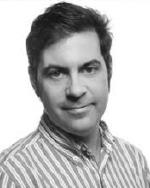 Spain
Javier Pita
Navilens
Visual codes that help people with blindness or low vision to guide themselves indoors completely autonomously through long-distance reading thorugh smartphones.
navilens.com
Accesit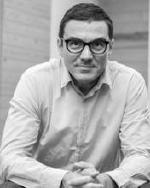 Spain
David Blánquez
MJN Neuroserveis
Device shaped as a unique earpiece for predicting epilepsy crises before they occur. It can also help improving the monitoring of diseases such as schizophrenia, ictus or Parkinson's.
mjn.cat
Audience award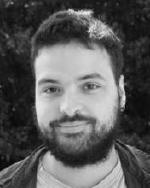 Spain
Antón Vazquez
Alén Space
Alen develops satellites, providing technology and innovative knowledge for the satellites' manufacturing. In addition, it can provide its own technologies (software, subsystems ...) according to the needs of each constellation.
alen.space/es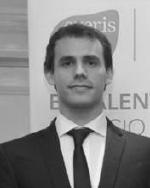 Argentina
Facundo Noya
Ebers
Smart insole for diabetics able to avoid amputations through prevention. It has pressure, temperature and humidity sensors capable of monitoring feet's condition, in order to alert users with any risk earlier.
facundonoya.wixsite.com/ebers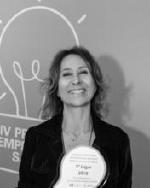 Brazil
Jacqueline Mendonça
SIGHT
Pharmacological treatment that develops a new nanotechnology-based formula for the non-invasive treatment (eye drops) of diabetic retinopathy.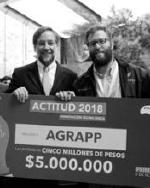 Chile
Joaquín García-Huidobro
Agrapp
Mobile app that helps farmers to manage their business in the field, allowing them to take data from the tasks they perform daily with no need of a signal.
agrapp.cl
Chile
Camilo Mejías
Hibring
IT platform that links big databases and displays them on a map, accessible to different types of clients, in order to georeference the information in a certain sector by community, region or country, reducing investment risks.
hibring.cl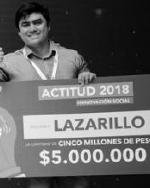 Chile
René Espinoza
Lazarillo
Navigation system adapted for people with visual disabilities, which helps them to get oriented around the city and also indoors.
lazarillo.app/es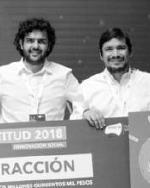 Chile
Javier Vega
Fraccion.cl
It improves the access to medicines for the Chilean population through fractionation. This allows people to buy only the amount prescribed by the doctor in their prescription, what helps to pay less for their remedies.
fraccion.cl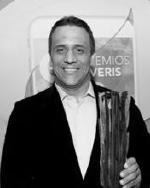 Colombia
Alberto Martínez
Kupi
Digital platform for allocation of small and short-term quotas, which facilitates the buyer's acquisition of products and services without cash and without assuming financing costs.
kupi.com.co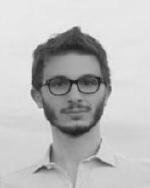 Italy
Luca D'Alessandro
Phononic Vibes
New patented technology with unprecedented performances in the vibration and noise control and isolation, with a circular economy approach.
phononicvibes.com
Mexico
Nick Grassi
Finerio
First automated and free personal finance manager in Mexico that links the banks accounts in one place, saves money and take control of the spending.
finerio.mx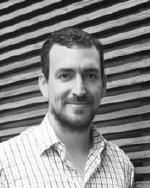 Peru
Carlos Ganoza
Quantum Talent
Startup that uses science and technology to connect firms with the best workers for their needs, and workers with jobs in which they can thrive. Its vision is to use technology to transform the labour market in emerging countries.
quantum-talent.com
Winner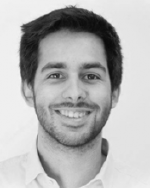 Spain
David Pistoni
Zeleros
Spanish engineers project that develops the necessary technology to build the vehicle of the transport system 'Hyperloop'. The idea would allow people and goods to travel more than 1,000 km/h in a sustainable way through a depressurized tube, and combines the best performance of the aeronautical and railway industries.
zeleros.com
Accesit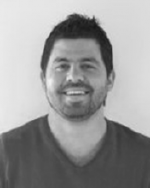 Colombia
Santiago Lalinde
Interacpedia
Collaborative digital platform that connects University courses to the innovation system aiming to solve certain problems in a co-creative way, and thus making student's projects generate value to society.
interacpedia.com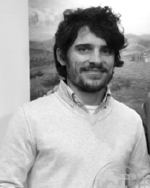 Argentina
Sergio Roman
ArWind Energy
R+D Company for the generation of energy utilizing large kites. The kites fly at 300 mts height, this allows to use all the eolic energy, other technologies cannot operate at this altitude , producing at very low cost.
arwind.com.ar/es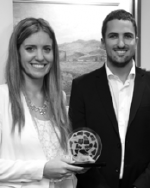 Argentina
Carolina Inda & Felipe Martín
Octamer
Creative biotechnology services platform which looks for innovative solutions to meet the needs of regional agribusiness.
octamer.com.ar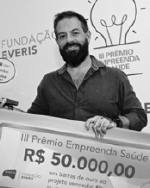 Brazil
Jacson Fresatto
Laura Networks
Cognitive robot capable of generating sepsis development alerts, thus reducing the time between detection and administration of antibiotics from 13h (average in Brazil) to just 3h.
f6s.com/lauranetworks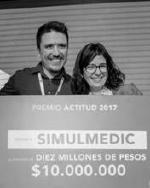 Chile
Constanza Miranda & Gonzalo Gho
Simulmedic
Medical simulator for the self-training on peripheral venous puncture.
simulmedic.com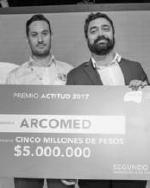 Chile
Arcomed
Arcomed
Skull prosthesis or customized face in peek material based on 3D printing
arcomed.cl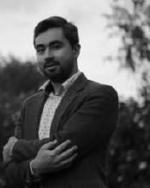 Colombia
Diego Cruz
Arthrofood
Company dedicated to the industrial production of insects and subsequent transformation into flours to be used as a protein ingredient in the food industry.
guachefoods.com/arthrofood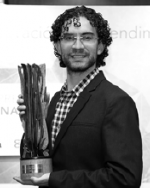 Colombia
Camilo José Herrera
Litro de luz
Litro de luz brings infrastructure for development to communities of extreme poverty and conflict zones, thus democratizing public services such as the Internet and street lighting.
litrodeluz.org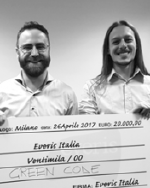 Italy
Francesco Guzzonato & Emiliano Gentilini
GreenCode
Development of a post-harvest treatment that enhances fruit conservability and lengthens shelf-life.
g-code.it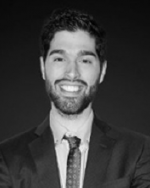 Italy
Arash Gholamzadeh
Wriggle Solution
WS has developed SMART Tyre, a cost-effective solution to improve the road safety by monitoring the health state of tyres.
wrigglesolutions.com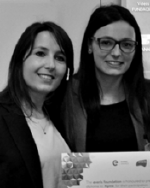 Italy
Enza Torino & Maria Russo
Kyme
Producing medical products for Magnetic Resonance Imagin (MRI)through a patented process combining biocompatible materials with Contrast Agents (CAs) currently in clinical use, without altering its chemical structure.
kymenanoimaging.com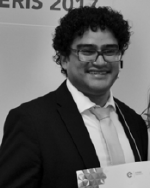 Mexico
Jesús Macedo
TireCycle
Neutralization of polluting gases system in reactor of 10 pyrolysis' tons for tires out of use.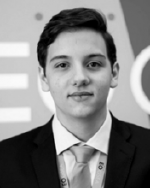 Mexico
Julián Ríos
Eva Tech
Breast Cancer detection wearable equipped with thermal sensors to map abnormal patterns inside the breast.
evacenter.com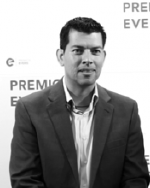 Mexico
Norberto Velázquez
Roki Robotics
Robotic exoskeleton that allows people with paraplegia to walk.
rokirobotics.com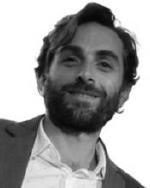 Peru
Mathieu Arnaud
Q'Air
Transformation of city walls into air filters.
Winner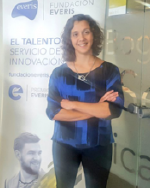 Portugal
J. Simoes & Luisa Marques
Exogenus Therapeutics
Portuguese biotechnological company aimed at preclinical and clinical development of cell therapies applied to regenerative medicine. Furthermore, they are developing their first product, Exo-Wound, for the treatment of chronic wounds, which affect more than 75 million people worldwide; 70% of which cannot be cured with standard care.
exogenus-t.com
Accesit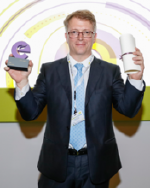 Spain
Gregory Botanes
Situm
High precision indoor positioning platform for smartphones with very low withdrawal costs, which has allowed its installation in 25 hospitals and public health centers.
situm.com/es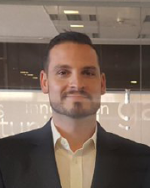 Argentina
Rubén Salim
Untech
Medication of biotechnological origin that heals chronic wounds by meeting all therapeutic requirements in only one product, causing healing in a few weeks. These types of wounds affect more than 100 million patients around the world.
untech.bio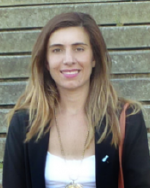 Argentina
Camila Petitnat
Neogram
Subtropical grass of great nutritional quality that increases livestock production by 28% and, at the same time, cuts the environmental impact by half. Its main attributes are greater digestibility and higher sugar content.
Facebook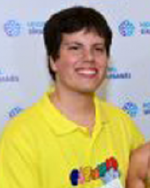 Brazil
Bruno Tachinardi
Fófuuu
The project joins medicine and software technology to develop language therapy exercises using a videogame interface. The objective is to reinvent the experience of the treatments through games to get a positive impact in the life and development of millions of children with speaking and learning problems.
fofuuu.com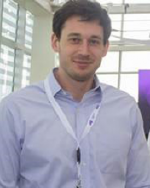 Chile
Nicholas Iakl & Glen Iakl
Yu-Track
Cellphone application that records and notifies, in real time, when a contact has passed by a location of interest. The administrator sends a Check-Point (geographical location), requesting to monitor a contact and, if they accept, the Smartphone GPS will alert them.
yu-track.com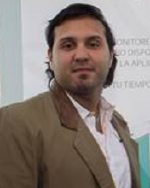 Chile
Camilo Acuña, Ángelo Farías & Emiliano Galleguillos
Wise Growth
Device that automates the control of the critical variables of a crop in order to optimize the performance of the harvest obtained. Wisegrowth automatically recreates the ideal environmental conditions with a recipe.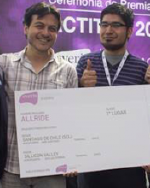 Chile
Pablo Alvéstegui & Bernardo Bacigalupo
All Ride
Social Network that connects people who take similar routes and provides them with coordinates to share their trips. This way, for example, people who regularly take a route by car can post it in the system in order to offer their available seats to other users who are in need of transportation.
allrideapp.com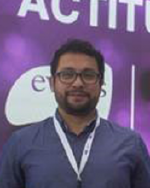 Chile
Christian Huanchicay
Casa Hunter
Augmented reality app that allows to simply and easily search for a property in sale or rent. It allows contacting the owner and sharing the information with contacts.
appadvice.com/app/casa-hunter/1215413131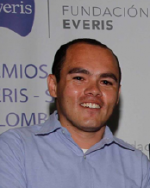 Colombia
Abel Quiroz
Water Pacific
Clean technology system with the ability to produce drinking water from the environment, taking advantage of the humidity in order to produce water.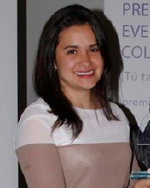 Colombia
Daniela Galindo
Hablando con Julis
Solution that allows people who have difficulties speaking, reading, or writing, to be able to communicate without comprehension problems, with any person and in any area.
hablandoconjulis.org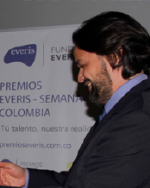 Colombia
Jaime Gutiérrez
Phycore
Project based on the technology for the treatment of water through microalgae that clean contaminated waters. When microalgae eat trash, they produce certain oils that turn into biodiesel.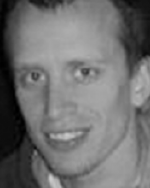 Italy
Fabio Todeschini
Bluebrake
The Blubrake system aims to increase the security of the cyclist when braking, by means of various sensors and monitors installed on the bicycle.
blubrake.it
Italy
David Lembo
Panoxyvir
Antiviral nasal spray for the treatment and prevention of the common cold.
panoxyvir.com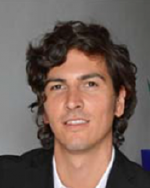 Italy
Alessandro Zambon
uSTEM
By exploiting patented microtechnology, uSTEM provides the most potent stem cell to biotechnological companies in order to help them develop new therapies.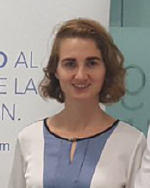 Peru
Camila Navarro
Can.Do app
Application that allows monetizing "likes" on Facebook. Thanks to the use of artificial intelligence, the app can identify which photographs of the ones posted by the users in Facebook can be sponsored by brands, and connects them.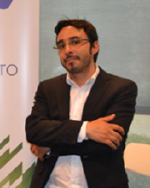 Portugal
Hugo Prazeres
Uromonitor
Non-invasive test for detecting bladder cancer by means of a biomarker in urine samples. This prevents the need for a cystoscopy, an uncomfortable procedure for the patient and an expensive one for the Public Health System.
uromonitor.com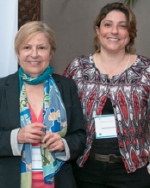 Brazil
P.Cerdeira
Surtos Epilépticos
Algorithm capable of detecting epileptic fits with an average advance notice of 25 minutes through the reading of electroencephalographic (EEG) signals. The idea is to use this algorithm for the development of two devices: one for the final user, which provides a warning in the cellphone of the patient and of person who looks after them, and another one for its use in hospitals, which notifies the medical team if a patient will have an epileptic fit.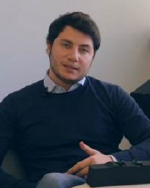 Italy
Giovanni De Lisi
GreenRail
Spin-off from the Polytechnic University of Milan based on a compact gate composed by a mixture of recycled plastic and rubber which can be used in any type of railway. This patented technology (protected in 148 countries worldwide) allows reducing the maintenance costs related to the railway lines and contributing to the elimination of vibrations and noises.
greenrailgroup.com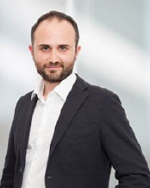 Italy
Alessandro Rotilio
Endo Sight
Augmented reality system in real time for interventional oncology with high precision in tumor positioning (the current technologies provide approximate positioning during surgical intervention). This way, through the use of 3D glasses, identification of tumors during surgical intervention is more precise.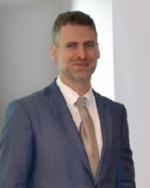 Spain
Alberto Alarcón
Holedeck
Construction structures of sustainable concrete with ideal acoustic properties, thermal conductivity, and greater rationality when ordering the installation of wiring or air conditioning services. As a patented system of light-weight slabs that allow space for installations, its use involves a reduction of the volume built, of the use of concrete, and of the carbon footprint.
holedeck.com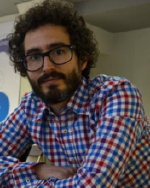 Spain
David Ríos & Diego García
Aisoy Robotics
Development of personal and autonomous robots capable of making decisions and which incorporate emotional elements. This way, the robots are capable of feeling in order to resemble human beings as much as possible and be incorporated into everyday life, with the aim of making the everyday life of society more comfortable and freeing up time.
aisoy.com/es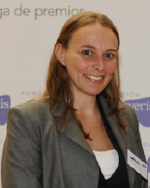 Spain
María López
BitBrain
Training system that makes the brain capable of processing information more quickly.
bitbrain.com/es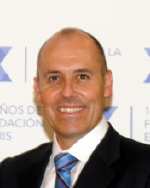 Spain
Alfonso Cuervo
Aquareturn
Device that conserves a large volume of water through a module installed in the faucet, so that the water comes out only when it is at the desired temperature. With Aquareturn, the average estimate of savings achieved is 6.75 liters of water a year per person.
aquareturn.com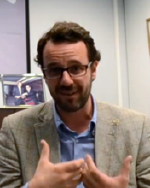 Spain
David Suriol & Raúl Martín
Vortex de Deutecno
First electronic nose that allows perceiving the various nuances in order to detect and distinguish smells.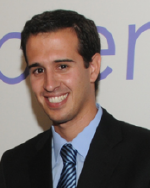 Spain
Pedro Moreo
EBERS
Biotechnological company dedicated to the design, manufacturing, and commercialization of laboratory equipment for regenerative medicine and textile engineering.
ebersmedical.com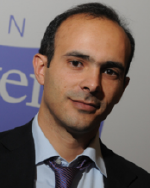 Spain
David Benavente
Embention
Project dedicated to the development and commercialization of proprietary and innovative systems in the Systems sector.
embention.com/es